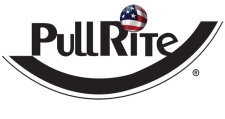 Pulliam Enterprises, Inc. has been designing and manufacturing extraordinary hitches for well over 40 years. We are recognized as the leading innovator in the design and manufacture of fifth wheel hitches, short-bed truck hitches and travel trailer hitches.

Your hitch is the most important connection - the critical link - between your truck and trailer. Protect your investment, secure your safety and tow more comfortably by choosing a better hitch.

At PullRite, we not only make a hitch for every truck, we make the BEST hitch for every truck!